Reply
Topic Options
Mark Topic as New

Mark Topic as Read

Float this Topic for Current User

Bookmark

Subscribe to Topic
Level 6 Contributor
Microsoft's Channel Chief on Partnering that Scales
Have you listened to the podcast with Microsoft's Channel Chief Gavriella Schuster yet?
If yes … great.
If not, take a listen here.
Vince Menzione hosted Gavriella on his "Ultimate Guide to Partnering" podcast and it's worth a listen.
You can listen on his site or one whatever podcast tool you prefer. I use Overdrive (here's the link). You can listen to the podcast on iTunes, SoundCloud, Stitcher, Google Play, Player FM, et al
She talks about working with partners, customers, and Microsoft CEO Satya Nadella.
Thank you Vince for bringing her on your show and allowing her to share her wisdom.
The best advice I received was … Stay Connected.
Gavriella does this from the stage and from the heart. If you have ever seen her present you know what I mean. She is a rare breed of executive in that she spends time to understand partner issues and most importantly to get to know the people behind the partner. Microsoft needs more Gavriella's.
The best advice I received was … Think like a Partner.
I can tell you from personal experience that Gavriella does this on a daily basis. Which is why I wrote about her as The One Named Tech Rock Star. She gets it. And, she gives back. Her commitment to the partner community and the the IAMCP as a whole is incredible and commendable.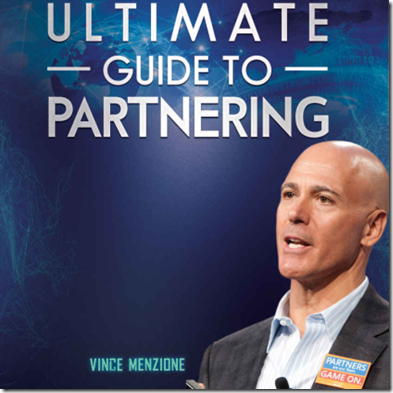 Stop Collaborate at Listen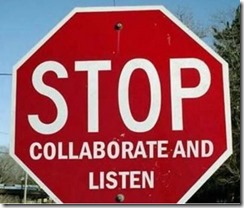 I take this point from her conversation with Vince in the podcast. Gavriella mentioned collaboration in a few different ways. One is the obvious connection between Microsoft and the partner community. Which Gavriella does incredibly well today. As do the people on her team. This has been a staple of the Microsoft Partner Network for years and it continues to improve under Gavriella's leadership.
Anther is a more cross-collaborative point where partners are encouraged to work with partners. Which is where the IAMCP comes in and the P2P aspect of getting partners working together is better for everyone.
A third is the element of helping customers to work more closely with both Microsoft and Partners. There is a relatively new element within the Microsoft Partner Network where one of the goals is to help customers operationalize and commercialize their intellectual property. Of course, not all customers want to share their best practices, but some do and I think many more will when they realize the benefits. I wrote about this in The Future is Combining Partners and Customers.
If you heard another aspect of collaboration please share it in the comments.
Stay Connected
What is Inspire?
It's where 40,000 people will get together to talk partnerships and how to serve customers on a global scale.
It is the largest Partner-to-Partner (P2P) event in the world. If you have never been you should think about going. This year it's in Las Vegas from July 15-19.
Here is a list of the

Top 10 Session from the last Inspire

event in DC. This was pulled from the hundreds of sessions that went on during Inspire.
Don't worry about the huge number of attendees. Microsoft makes it easy to find, connect, and chat with partners from all over the globe with structured networking areas, first time attendee programs, and mentoring.
IAMCP and IAMCPWIT Shout Out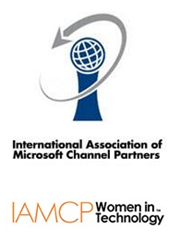 Thank you to Vince and Gavriella for mentioning the IAMCP and the IAMCPWIT efforts in the podcast. Your time and attention has made the IAMCP the place to be for partners in the Microsoft Partner ecosystem.
For those that aren't aware … the IAMCP is the International Association of Microsoft Channel Partners.
Join a

local chapter

– the first meeting is free to attend
Join the IAMCP

–

It's the best $195 you'll spend all year
And, stop by the IAMCP booth at Inspire. Ask about special access to the secret IAMCP party
Hint: Membership has it's privileges.
More information can be found in The Microsoft Partner Community is Stronger Together and Who's Your Thunder Buddy (Hint: It's the IAMCP)
Additional Reading
---