Reply
Topic Options
Mark Topic as New

Mark Topic as Read

Float this Topic for Current User

Bookmark

Subscribe to Topic
Level 6 Contributor
Consumers and The Industrial Internet of Things
You've probably hear a lot about the Internet of Things ... aka IoT.
However, there is another "I" in that model that comes into play here.
Where it becomes I I o T --- The Industrial Internet of Things.
Below is my segment from a radio show I do on Technology on the first Monday of the month.
Take a look and take a listen. Also, if you are building IIoT solutions please share your details here.
We want to know when partners are building great solutions. Especially when they are IAMCP members too!
Are you building IIoT Solutions? Share your solutions here.
Most everyone has encountered or purchased some form of a Consumer oriented Internet of Things device. Smart Thermostats, Light Switches and Light Bulbs are common and relatively inexpensive. On the grand scheme of things all of the small'ish devices and the energy, time and effort they save add up to significant savings.
The Industrial Internet of Things (IIoT) is here
(Hint: It's been here for a while)
Why Should People Care about IIoT? (click2tweet)
People should care about IIoT for a few reasons. Not the least of which are:
Jobs – Big Companies are betting on the Industrial Internet of Things (IIoT)
Better Living Thru Computing
Market Size -

$3.7B in 2020

with a 32.6% CAGR and

$60T by 2035

(via

Forbes)
Industrial Internet of Things (IIoT) is expected to top $60 trillion during the next 15 years.
Think Sensors
There are sensors in everything and the number of sensors if growing exponentially. Forbes
2015 – 15 Billion
2020 – 31 Billion
2025 – 75 Billion
This is a good thing. More sensors might seem invasive (and they might be), but they also mean more data, more processing and Better Living Thru Computing (point #2 above). If the implication is that sensors know too much about us … there is a business opportunity here for big platform players and the partners that support them.
There is a virtuous cycle here:
Sensors –> Capturing Data (aka Big Data) –> Processing Data –>
Analyzing –> Taking Action –> Repeat –>
Every industry will be impacted … Beyond the obvious areas like Supply Chains and Logistics. Which are fundamental elements of every business.
One thing IIOT enables and allows is for a more meticulous following of the Lean Startup methodology that is based upon the "build-measure-learn" feedback loop. But, that's the topic of another post. Read on for more about IIoT.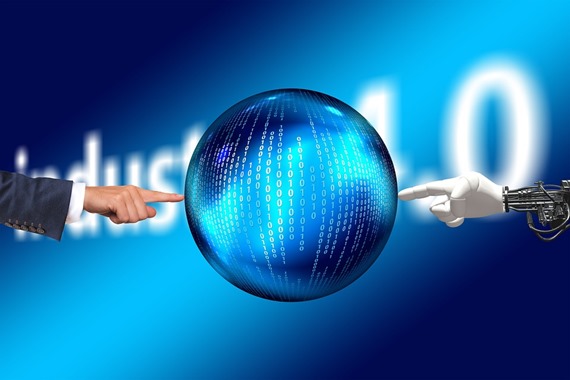 But, on a much larger scale there are significant economies of scale to receive the benefits of The Industrial Internet of Things. Big players are jumping into the IIOT space. They are doing this for a lot of reasons, but the usual driver is ever present … money.
Corporations are willing to spend to reduce costs and increase efficiencies. Which means the investments made today will pay dividends for years to come.
What does this has to do with consumers?
Why should people listening to this Breakthrough Byte care? The main reason is because, like racecars, the innovations developed in the IIOT space will trickle down to the Consumer IOT space.
Perhaps more important … these are the jobs people will be taking in the coming 5, 10 and 20 years. This Breakthrough Byte is focused on helping people understand a bit more about The Industrial Internet of Things and how they can make sure they position themselves to make the most of the IIOT.
Listen to the show on BBSRadio – My segment starts at about the 40 minute mark. But, listen to the whole show for the full effect.

Bullet Points
The Industrial Internet of Things is already shaping the way you work and will continue to be a hot area for job growth, innovation, and globalization.
Every aspect of manufacturing is being impacted by IIOT - from the design (CAD/CAM) to the manufacturing to the shipping and even the disassembly of products is being automated and optimized.
IIOT is, at its core, about the decoupling of devices from applications.
IIOT is about connecting THINGS to infrastructure (instead of to applications)
IIOT is about Intelligent Devices that help people as services become better, faster and with higher quality
As with every Breakthrough Byte segment I break it down into Pros, Cons and ROI. You may disagree with these points and if you do please drop a comment here so we can start a discussion.
Cons

More Security is needed and is being worked out (e.g. Your vehicle may push a lot of content and it has the potential to be intercepted and/or compromised. This is true with healthcare, buildings, mobile devices, IoT devices, etc.)

Data Effluent / Data Exhaust are being tracked more effectively. More work is required (hint: Opportunity)

Standards need to be approved and adopted (e.g. Blockchain)

Pros

Pervasive – Sensors are everywhere and expanding

Proven – It's not in question WHETHER they work. It's just WHERE they should be put to work that needs help and provides and opportunity across multiple levels on a global scale

Protected'ish (hint: this is a huge area of opportunity)


ROI

Safety – From the human aspect the 3D's can be considered – Dirty, Dull, and Dangerous Tasks (HT Michio Kaku)
Reduced Time to Decisions / Better Decisions (Yes, Machines WILL be making decisions for you)
Real-Time – Continuous improvement with real-time feedback
Thanks for reading. If you want to continue the conversation … let's go!
---


Jeff is business advisor, mentor and community engagement expert. He brings over 20 years of Channel Sales, Partner Marketing and Alliance expertise to audiences around the world in speaking engagements and via his writing. He has worked for Microsoft, Kodak, and K2.
Connect with him on Twitter @jshuey
Or connect on LinkedIn, Facebook, or Google+
He is a contributing author to Entrepreneur, Elite Daily, Yahoo, US News and to
the Personal Branding Blog with over 250 articles published.